The Teacher Observation Software
for
K-12

Instructional Leaders.

Power transformational instructional leadership with effective observations.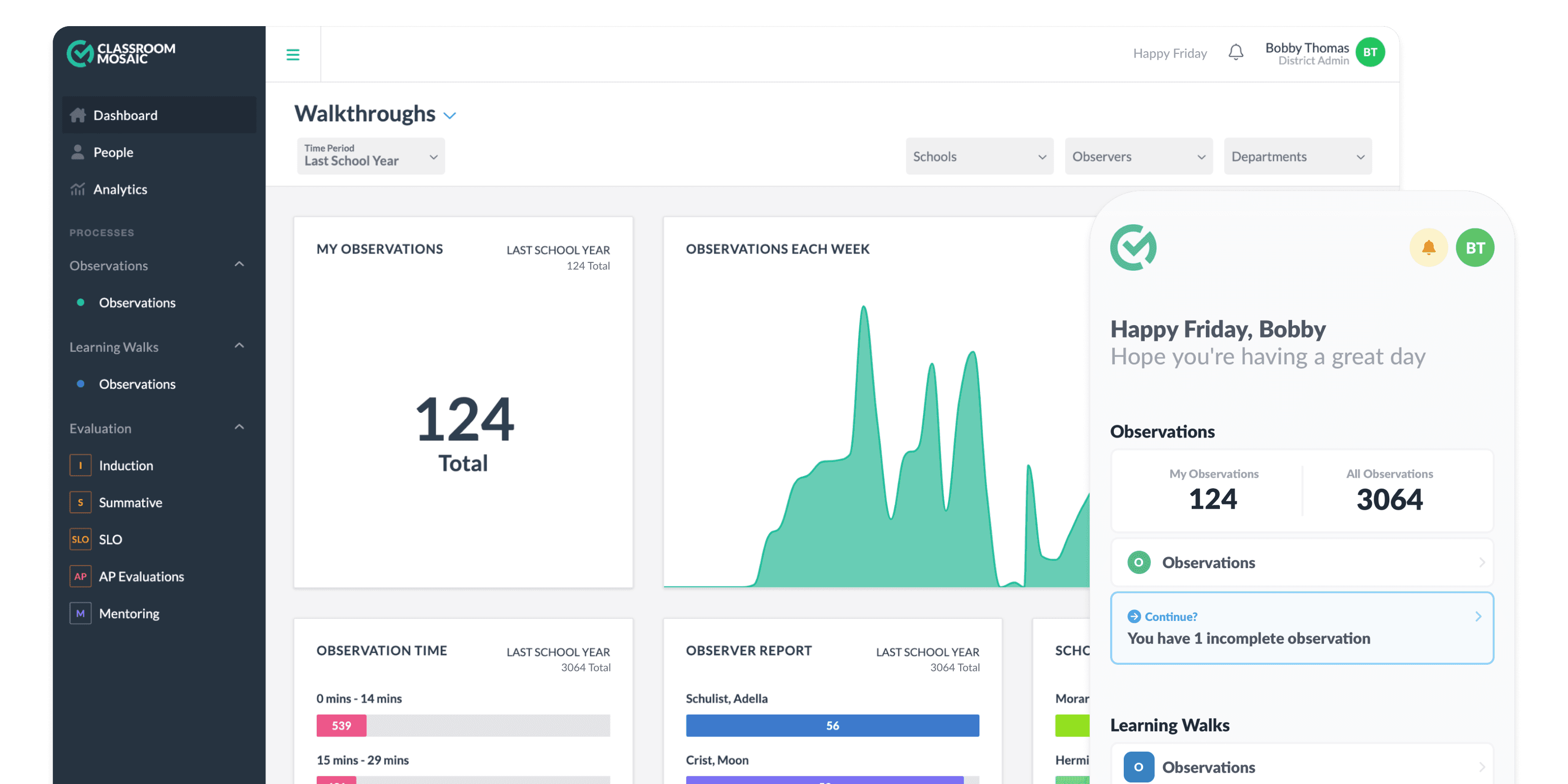 Ditch difficult forms, shared spreadsheets, and half-baked "solutions." Classroom Mosaic keeps all your school's observations intuitively organized in one centralized place. Your whole team automatically stays efficient and up-to-date.
Request a demo
Give Feedback
Give more effective feedback & better coaching
Effortless Immediate Feedback
Your feedback is automatically delivered to your teacher's inbox, often before you leave the classroom. Automatic immediate feedback reduces your teacher's observation anxiety and your to-do list. A win-win.
Integrated Async Conversation
Use the dialogue thread to coach your teachers when it is most convenient for both of you without losing instruction time.
Data-Driven Coaching
Use personalized reporting to identify your teacher's individual strengths and areas for growth as well as track their progress on their professional goals throughout the school year.

Classroom Mosaic helps provides crucial feedback to teachers. I have had many teachers stop me and say thank you for the feedback when you were in my classroom. Teachers want to know how to improve, what they are doing well, and to be acknowledged.

- Jennifer, Instructional Coach
Gain Insights
Improve consistency and accountability with reports
you'll actually use.
Easily understand your observation data using our custom-built analytics engine and reporting tools.
Observation Tracking.
Accurate and real-time stats about the observations happening throughout your school.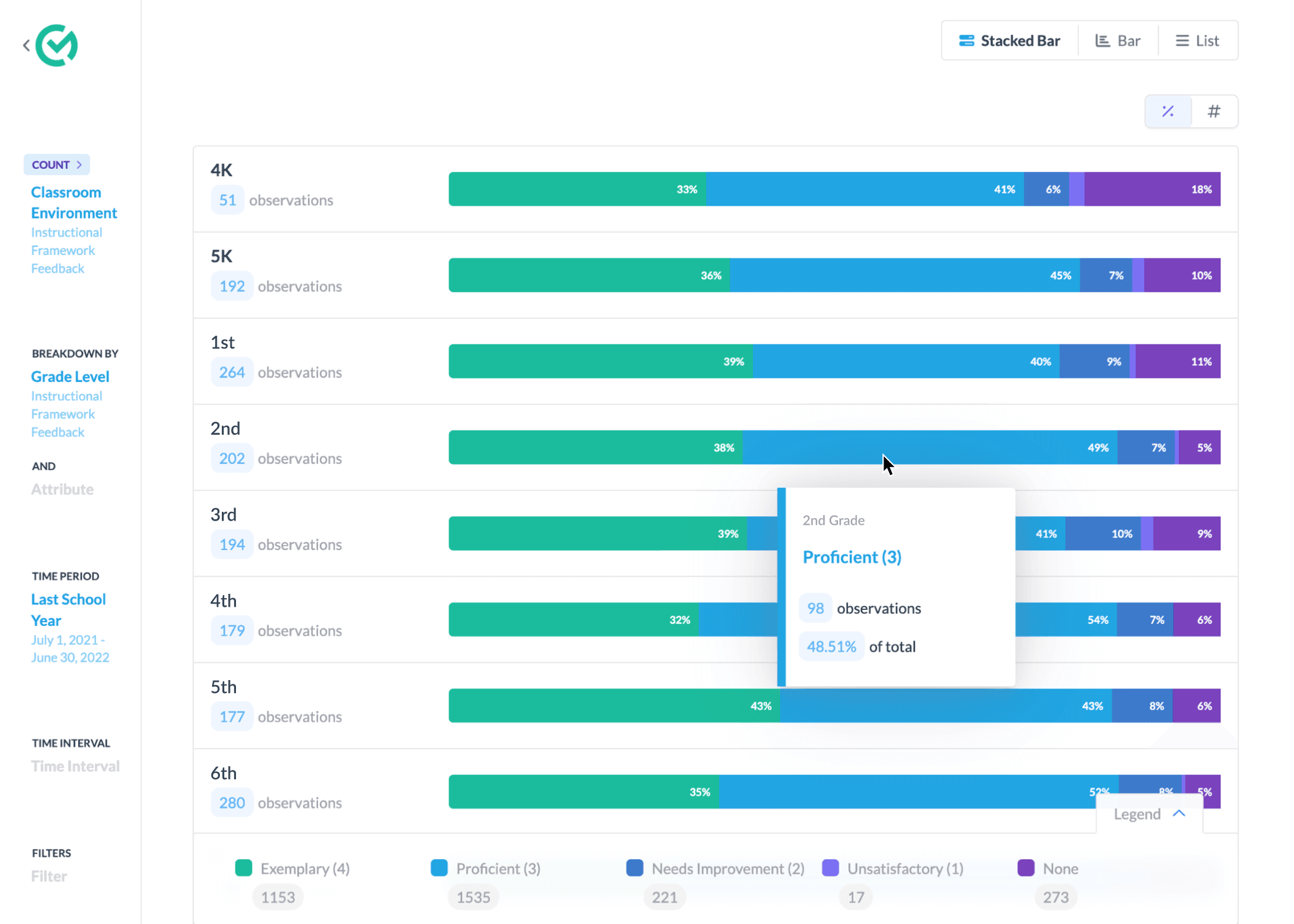 Strengths and Weaknesses Reporting.
Identify areas of strength to celebrate during your next staff meeting and find the topic of your next professional development session based on areas of growth.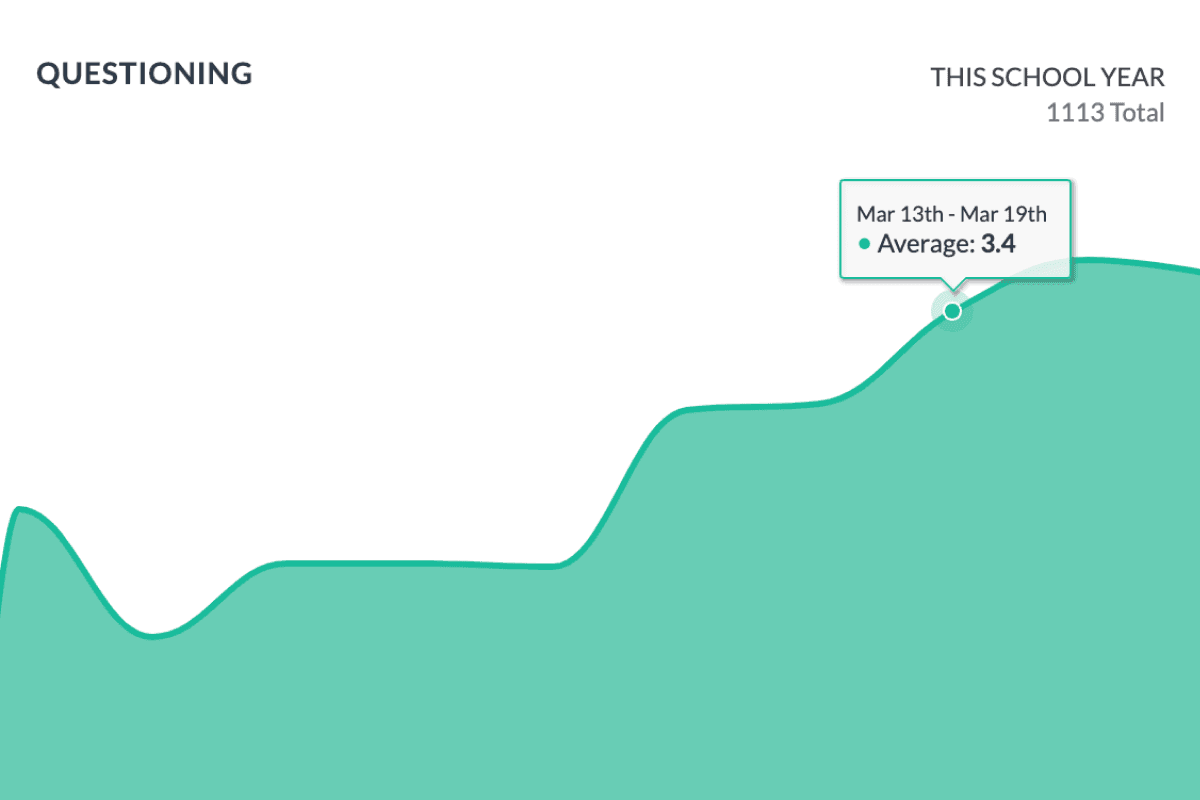 Instructional Practice Trends.
Monitor how your teacher's instructional practice changes throughout the school year and evaluate the effectiveness of the professional development you've invested in.
Observe Effectively
Save time with simplicity.
Classroom Mosaic users report saving an average of 13 minutes per observation compared to what they were doing before switching. Those savings add up quickly. If you did only 100 observations in a year - one every other day - that's almost 3 full work days of time you can use more effectively.
Classroom Mosaic automates all the annoying observation administration and management, so you don't have to bring observation work to your kid's game.
0 min
15 min
30 min
45 min
60 min
Administration
Administration & Management Time
Observation Time
Classroom Observation Time
 to redefine your relationship with observations
Remove the stress and maximize the effectiveness of classroom observations.

Rule #1
Spend 30 minutes in classrooms every day.
Invest your time in your school's purpose: teaching and learning. When you focus on instruction, you model your expectations for the rest of your school.

Rule #2
Give Teachers Immediate Feedback
Maximize your time in classrooms by giving your teachers high-quality feedback before you leave their room. Sounds time-consuming, but Classroom Mosaic makes it just one click.

Rule #3
Drive Instructional Improvement
Review your observation data weekly to celebrate your school's strengths, create PD targeted at identified weaknesses, and monitor your impact through trend reporting.

Rule #4
Lead exceptional teaching and learning
Create a school culture where your teachers are thriving—and look forward to your feedback.
How Classroom Mosaic Works
Discover the impact a better observation process will have on your school.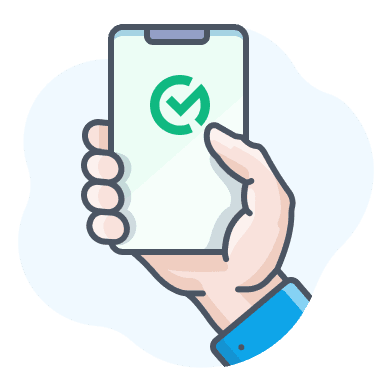 Sign Up
Start your journey with a 45-day trial. It's easy—no credit card or commitment required.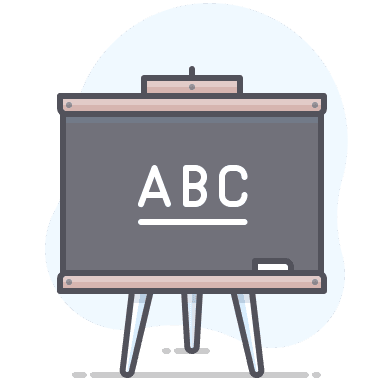 Observe
Begin getting in your classrooms and providing your teachers with timely feedback.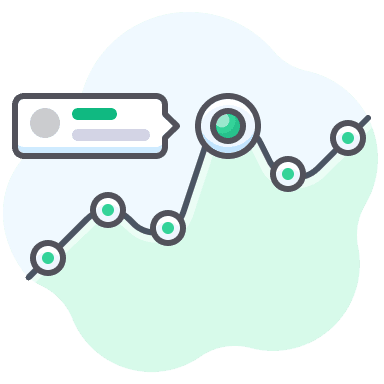 Grow
Start seeing the bigger picture of your school's instructional strengths and weaknesses.
What our customers say
Trusted by thousands of instructional leaders across hundreds of schools
"Helps provides crucial feedback to teachers."
"Teachers feel very comfortable with this instrument"
"An effective, easy tool to conduct instructional observations"
"Easier to collaborate with teachers"
"Changed the way I feel about observing teachers"
"Helped me get into more classrooms."
"The data identifies focus areas to support student and educator growth"
"Makes the classroom observation much less cumbersome."
"Helps organize our administrative team"
"Positively impacted my ability to provide itemized coaching"
"Customer Service has been awesome."
"I am now able to provide immediate feedback to teachers."
"Streamlined our observation process"
"Helps administrators to see teaching and learning at a glance in one platform."
Start Observing Today
Transform observations into a powerful tool to improve instructional practice.
Full access to all features
No credit card required
Cancel at anytime