iOS, Android, Web, Mac, Windows
Observe Anywhere
Classroom Mosaic is always available to help you give immediate and effective feedback to your teachers.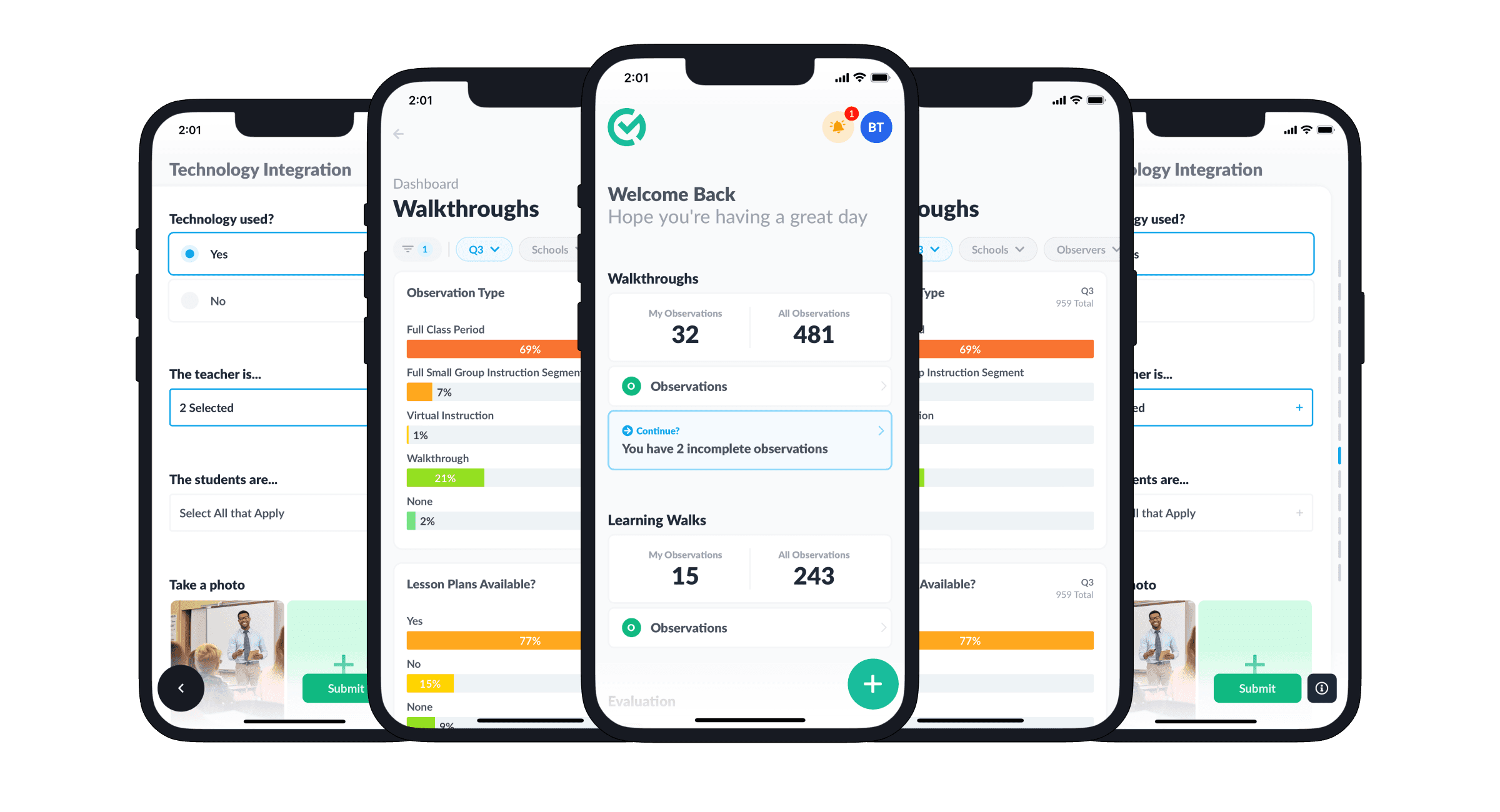 Fully-Featured
Make your teacher observations easier and more effective on the go.
Offline Support. Collect data no matter your connectivity
Snap a photo. Collect evidence in the classroom
Push Notifications. Stay up-to-date with device notifications
Customizable Forms. Collect any data you need
Required Fields. Ensure you collect all the data you need
Dialogue Thread. Start a coaching conversation
PDF Exports. Generate custom PDF exports
Scripting Tools. Take notes in the classroom
Reporting Dashboards. Easily understand your observation data
Change the way you observe
Join thousands of instructional leaders
transforming their schools with better observations.
No credit card required
Full access to all features
Cancel at anytime